Pre-Purchase Home Inspections
Our professional inspection report covers all the major systems and visible structural elements of the house that are readily accessible, including the condition of the:
Exterior walls, roof, driveways, patios, porches, decks, and fences
Foundation, sub-flooring, attic and crawl spaces
Interior walls, ceilings, floors, doors and windows
Kitchens, baths, and appliances
Plumbing and electrical fixtures, lines, switches and receptacles
Heating and air conditioning systems, insulation, vents and ductwork
Water heaters, fireplaces and chimneys
Gutters and drainage
One or more professional inspectors should look for defects or malfunctions in the building's structure, systems, and physical components, such as the roof, plumbing, electrical and heating/cooling systems, floor surfaces and paint, windows and doors, and foundation, and detect pest infestations or dry rot and similar damage. The inspector should also examine the land around the house for issues concerning grading, drainage, retaining walls, and plants affecting the house.
A home inspection reduces the risk of unexpected and costly repairs, and provides you with information concerning the condition of the home. In fact, many clients have saved thousands of dollars during renegotiations based on our report findings.
The report may serve the following purposes:
To identify problems before you purchase a home to prevent surprises later.
To help you negotiate an adjustment in the purchase price if you want to buy the house in spite of uncovered problems.
To get the seller to agree to pay for needed repairs, either before the sale or after the sale using escrowed funds.
To make you feel confident about moving forward with the purchase of your new home.
To enable you to get out of a contract (and get your deposit refunded) if serious problems are found.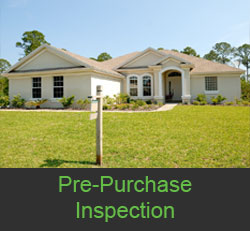 CALL TODAY!
(440) 862 - 2370

IF YOU ARE IN THE NEED OF A CERTIFIED HOME INSPECTOR CONTACT
TDR INSPECTIONS TO SCHEDULE YOUR INSPECTION TODAY.